Post by stdaga on Sept 6, 2017 15:09:28 GMT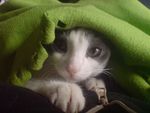 I could see him "making use of the opportunity" so to speak. He did become more and more desperate as the years went by, so mayhaps more drastic measures wouldn't be so out of character.
Aerys was very concerned with leaving heir's for the Iron Throne. If he changed his ways, and this could be him refraining from cheating on Rhaella or it could have to do with sacrifices, and then a healthy Viserys is born, I am sure that would seem like a sign to Aerys and he would kick up his efforts, what ever they might have been. More blood sacrifice, maybe, to get a daughter to wed to a son. Rhaegar was already wed by this point, but a young daughter could easily have been wed to Viserys, and this could have been used to keep Rhaegar in check. I mean, the blood of two dragons would perhaps be more welcome on the Iron Throne from Aerys position, than an heir that was a dragon that smelled of Dorne!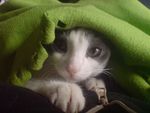 I am not sure I would put any of them in such a category. I happen to think that Ned made choices that would make us question his honor, and I think that Ser Arthur might not have been as honorable as people think. We know so little about him and his motivation, it's hard to form much of an idea about his personality or motives. And Jaime, while I don't think he is a complete shit, I can't shake the Jaime from the first book, who pushed children out of windows and started brawls in the street that lead to a civil war. I do think Jaime probably has the greatest ideology when it comes to "honor", and his move back toward the light side will never make him white and shiny but it will make him a brighter shade of grey.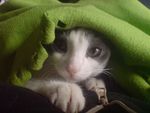 It is possible it was all a fabrication, a rallying point for the rebellion. If this is the case, I think it was Jon Arryn's plan and Ned and Robert never knew, or just went along with the plan because Jon Arryn told them too. I have wondered if this was part of the "lie" or "lies" that Ned wanted to confess to Robert. That Lyanna was never taken by Rhaegar and that the reason Robert was drug into the rebellion was all a lie. And if Ned knew, it would really throw shade on how he might be viewed, as far as lying and honor. It might not have been his idea, but he might have known about the plan, and in many eyes, that would make him guilty.