Post by voice on Aug 8, 2017 4:57:46 GMT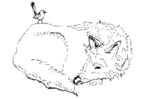 markg171
has noted multiple times, they've spent a LOT of time making it clear how much Jon is like Ned.
And that convo with Missendai--really seems like the only purpose for it was to question the wisdom of ostracizing bastards. Of even having the concept of bastards.
No other reason to include that convo--they could have had Davos do his weird cross between flirting and uncle-ing on any topic--they even shifted to her faith in Dany right away.
Really seems like they are laying groundwork to keep Jon as a bastard, regardless of fan theories.
Not sure if that makes him more likely to be Ned's or anyone else's--but he's like Ned, says the show. And the whole idea of labeling bastards is silly, says the show.
Much more liberating to let that concept go away, says the show.
I'm thinking there's a point.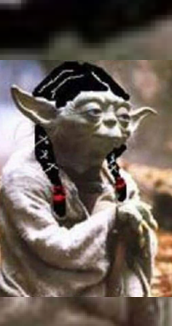 Well said. I gathered some fresh sociological intel that I need to share with you guys that is relevant to this. Sorry for the tease, but I need a proper keyboard.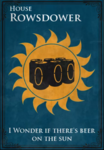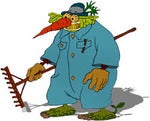 Ok. Sorry again for the teaser in the As We Watch thread. Now that I'm back on the computer I can explain what I discovered. It's not nearly as cool as knocking up half the hookers in San Fran, but it's pretty damn close...
As some of you know, I work in education. In the early years of the show, I was able to pass the books along to students and hear their impressions regarding several mysteries in the books –– WITHOUT INFLUENCE FROM THE SHOW OR INTERNET.
Them were the days. I would survey students and colleagues regularly, during and after their first read-through, then again if they re-read. I learned a lot about GRRM's subtlety through those conversations.
If the First-Time Reader had never read much fiction before, or had not read/watched much fantasy fiction, they universally did not see Jon's parentage as a mystery that needed to be solved.
I would ask,
"Who do you think Jon's parents are?"
They would answer,
"Ned and ___, right?"
or,
"Ned and ... what was her name?"

A degree of uncertainty was often present, but my question always seemed unexpected to them. It was never a mystery that needed to be solved. One of my best friends answered, "Ned and Wylla," with iron certainty, and was shocked to learn of the online debate.
Anyhoo, to make a long story slightly shorter, they all accepted Jon as Ned's son without hesitation, and believed that the mother's identity was answered in the books even if they couldn't remember who she was.
If the First-Time Reader was a Fantasy Connoisseur, they immediately saw RLJ. IMMEDIATELY. One student asked me if Jon was Rhaegar Targaryen's son after reading the VERY first Eddard chapter, FOR THE VERY FIRST TIME! But, she was a huge fan of LotR, and had read it several times. By the time she was finished with the first book, she was convinced that the third would have a "Return of the King" moment. Her expectations were, of course, wrong...
Anyway, that luxury has all but disappeared. The show is so popular that people who don't watch it know about plot developments, and I can't survey students and colleagues' impressions the way I used to.

Well, I'm happy to report that I've found three unicorns! Let me introduce them to you!

Unicorn #1
is Mrs Voice's Sister (
MVS
). She's
never
read the books, and has only watched the show. She's career-focused, has never read much, and has never watched much TV. She's also very unsavvy in terms of technology. She does not read the internet, and can barely use a computer or smartphone. (Sorry if you're reading this MVS, but you know it's true. LOL)
Unicorn #2
is Mrs Voice's Sister's Coworker (
MVSC
). She's read the books, several times, and watches the show. BUT, she also works a lot and is not tech savvy. MVS is the only person she knows who is really into the show.
Unicorn #3
is an Old School Friend of mine (
OSF
). He has a cell phone, but only because he's been forced to have one. He's an older guy, and
does
not
internet. He had heard of the show, but only subscribed to HBO to watch it
after
reading the books.
To Summarize:
MVS
is a fantasy novice, does not internet, and she has not read the books but loves the show.
MVSC
is a fantasy novice, does not internet much, and has read the books several times and loves the show.
OSF
has read a ton of books, fantasy, sci-fi, mystery, horror, nonfiction, you name it, and thinks the show is "good sometimes".
Want to know
WHO
they think Jon Snow's parents are?! I sure as hell did.
Take a guess if you want. I'll spoilertag their theories so you can see if you were right...
MVS
After watching the show with utter devotion, and rewatching her favorite episodes, MVS believes with 100% Certainty that Jon Snow's parents are Robert Baratheon and Lyanna Stark. She also thinks Jon is a bastard, and that he will not be king. She wants Dany+Jorah to happen, and hopes/thinks that it will, now that he has proven himself so devoted, and overcome greyscale. She thinks Dany will be Khaleesi of Westeros, and that there will be no king.
MVSC
After having read and re-read the books, and wondering who Jon's parents were, MVSC watched the show with utter devotion and felt that she was finally rewarded with an answer at the end of last season! MVSC believes with 100% Certainty that Jon Snow's parents are Aerys Targaryen and Lyanna Stark. She thinks Jon is a bastard and that he will NOT be king unless he marries Dany.
OSF
After reading the first book, OSF suspected Jon's parents were Rhaegar Targaryen and Lyanna Stark. He felt pretty sure, but couldn't say he was 100% certain. OSF then watched the show out of curiosity, and felt like they had made the mystery more confusing. He didn't understand why they muted Lyanna's words to Ned, and didn't understand why they showed the tower of joy scene, but no Rhaegar scenes. OSF leans strongly towards Rhaegar and Lyanna for the books, but thinks the show might be going with Robert and Lyanna. Either way, he thinks Jon is going to be "the one true king", and that Dany will not be queen. He thinks Dany will die. And, he retains these impressions even after watching the last episode (704).
Interesting huh?
I wanted to gather their unbiased impressions, so I said nothing to any of them regarding my own theories, nor which one dominates the interwebz. Mrs Voice has begun to tell her sister about her theories, and mine, in hopes that she'll read the books. I never talked to OSF about literature before suggesting ASOIAF to him, and was pleasantly surprised to learn he was a "ravenous reader."

Not one of these unicorns have seen the infamous infographic, and not one of them knew that RLJ is the law of the land for most of the fandom.
I'll keep looking for unicorns and I hope you will too!