Post by caliban on Aug 22, 2017 11:20:19 GMT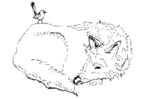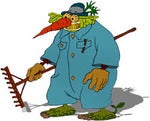 Going with the flow of the show and because I believe like Davos believed when he brought Jon back from 'for the watch'
.
One way or another, Davos should be president/prime minister of Westeros.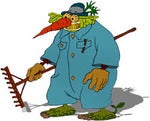 About that annulment. Seems to me that the persona of Rhaegar is strongly reflected in Daenerys. They both left their partners who loved them behind in terrible situations for end games they thought themselfs destined for.

"Do you know what frightens me?, I said goodby to a man who loves me, a man I thought I cared for and I felt nothing"
Okay--this is an excellent catch.
Dany has always focused more on her destiny than on family or love.
The novels have focused more on the conflict--dragons plant no trees, and all of that.
Not to mention Dany's dream right before she wakes the dragons: she feels home and love and life--and then the dragon comes, burns it all, and she wakes to the taste of ashes.
I agree that the "tree (or roots as I read it)/family, love is the book/show parallel that they
strive
for. And I think you hit it on the head with your last sentence on what the dragons may symbolise. To me the dragons are fire aka power and the 101 lesson in politics (I think that's what you call the field) is off course that "power corrupts and absolute power corrupts absolutely" (I've always loved that fire symbolises the power of man just like in the Jungle Book).
This is why I feel that Daenerys is in more narrative need than Jon of a backstory in full display. She's been choosing power but over what? This "I'm lost" business have never really done it for me which is why I'm hopeful of (f)Dany to get her heart in a more dire conflict. To me she reads and plays as heartless which is a good contrast to the Starks/hearttrees but also quite uninteresting due to depth which probably is the point. When that quote I'd used above for some reason popped back in my head I had a feeling that she's written as a modern careerist (don't know how that is viewed in the U.S., but it has a negative undertone where I'm from, describing a person choosing their career over love and family).
Ramble ramble. Anyway, power leads me to the "bend the knee" business. What's the point of bending the knee and why is it important in a power context who is bending the knee? If assumed that power always corrupts which most is inclined to believe and I'd be surprised if the slow turtle doesn't subscribe to, then the only way to stay uncorrupted by it is to give it away (very hippie yes), hence why Jon must be the one to bend the knee and give it away (a No to Stannis and in the show delegate it to Sansa and now give it to Daenerys) to stay uncorrupted (pure as Snow if you will) and true to his duty to guard the realm.
If D can turn off of this path of power who's to say but to think that she'd be the only one who can go this way without falling for it's temptations does not make much sense to me given the themes grrm has presented as the main conflict of the story at large. The show hasn't really answered anything additionally for me this season other than that her real backstory is of more narrative importance than I first realised. Otherwise where's the heart in conflict?
Ah, something hit me just now, this ship on a ship nonsense (God is it aweful) could be intended to work as a base for her choosing power over "real" love (bland Daario easy to neglect, Jon a lot harder) to drive home how much it has taken a hold of her. Is she willing to fight the NK because he seems to threaten mankind or because he threatens her future power? hm
Don't get me wrong, everyone has to sacrifice love it seems but to do it for power or duty is not quite the same is it.
Rhaegar and prophecy have not been mentioned in the show. I'm starting to think we may get a crash course in three heads of the dragon (and possibly the history of the sword of the morning) in season 8.
Let's stay positive and hope so!
Because we've seen the difference between Dany's and Jon's reactions to being told they are part of miracles and prophecy--Jon's confused, focuses on his work, and dismisses the priestess who told him all of this because she's a murderer.

Dany? Liked the prophecies. Likes the idea of destiny. That does seem to be more like what we know of book Rhaegar. Not of Jon--in either books or show.
Yep, I can only agree. This is a very important distinction between the two and highlights if they buy into being the one messiah or not and for the first time I now find myself wishing there were more info of Rhaegar to draw characteristics from to further compare to Daenerys.
But this is an excellent catch, ser!
I'm not willing to go to excellent but you are very kind. Thank you.