Post by arrysfleas on Nov 24, 2017 9:30:52 GMT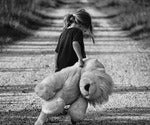 The Prophet - Aeron Greyjoy - Great Wyk - Hammerhorn - Pebbleton
The Captain Of Guards - Areo Hotah Water Gardens - Sunspear
The Kraken's Daughter - Asha Greyjoy - Ten Towers
The Soiled Knight - Arys Oakheart - Sunspear
The Iron Captain - Victarion Greyjoy - Nagga's Cradle
The Drowned Man - Aeron Greyjoy - Nagga's Hill
The Queenmaker - Arianne Martell - Shandystone - the Greenblood
Alayne I - Sansa Stark - The Eyrie
The Reaver - Victarion Greyjoy - Shield Islands
Cat Of The Canals - Arya Stark - Braavos
The Princess In The Tower - Arianne Martell - Sunspear
Alayne II - Sansa Stark - The Eyrie
The Merchant's Man - Quentyn Martell - Volantis
Reek I - Theon Greyjoy - The Dreadfort
Reek II - Theon Greyjoy - Moat Cailin
The Lost Lord - Jon Connington - Volon Therys
The Windblown - Quentyn Martell - Slaver's Bay
The Wayward Bride - Asha Greyjoy - Deepwood Motte
Reek III - Theon Greyjoy - Barrowton
The Prince of Winterfell - Theon Greyjoy - Winterfell
The Watcher - Areo Hotah - Sunspear
The Turncloak - Theon Greyjoy - Winterfell
The King's Prize - Asha Greyjoy - Crofter's Village - Wolfswood
The Blind Girl - Arya Stark - Braavos
A Ghost in Winterfell - Theon Greyjoy - Winterfell
The Queensguard - Barristan Selmy - Meereen
The Iron Suitor - Victarion Greyjoy - Isle of Cedars
The Discarded Knight - Barristan Selmy - Meereen
The Spurned Suitor - Quentyn Martell - Meereen
The Griffin - Reborn Jon Connington - Griffin's Roost
The Sacrifice - Asha Greyjoy - Crofter's Village - Wolfswood
The Ugly Little Girl - Arya Stark - Braavos
The Kingbreaker - Barristan Selmy - Meereen
The Dragontamer - Quentyn Martell - Meereen
The Queen's Hand - Barristan Selmy - Meereen
Some have characters going through essential/dramatic personality transformation or development (Arya/Theon/Arianne), some are undercover (Quentyn/Sansa/Ayra/ JonCon), and then some make no sense to me as to why (Barristan/ Asha/ Areo/ Vic/ Areon). Maybe it will make sense to others if they see them listed.
looking at the Greyjoys:
We know Theon goes through a transformation; he becomes Reek when taken away from WF, then becomes Theon again after going thru stages when he is back in WF. Voice's proposal is that this transformation mirrors one from the past - the NK.
Perhaps other characters' transformation mirror the past too.
Now for the other Greyjoys:
Victarion also goes thru a transformation, via Moqorro, then his chapters bear his name, rf DWD chapter 63, Victarion 1.
Aeron and Asha: neither have yet to reach this stage. Their chapter titles indicate they are just pones.
Is their transformation yet to take place?
Same with Arya, she becomes a pone of the Faceless Men in Braavos for a while and looses her identity. I guess she will become Arya again when she goes back to Westeros.
Ditto with Sansa, as Alayne, she has become a pone of Little Finger.
Barristan achieves eponym POV status in TWOW (which may change at publication..).
Is there perhaps an inkling that characters with un-named chapters are just 'observers' or 'pones' with little influence in the overall plot until they undergo some kind of transformation? or disappear into the sunset (Arys, Quentyn)?
Will Bran's next chapter be titled 'the three-eyed crow'? and Jon's 'the resurrected'? putting both of them in a transition period.