Post by voice on Jan 13, 2017 20:40:16 GMT
So I just wrote this quick comment in the
Arthur Dayne Theory thread
: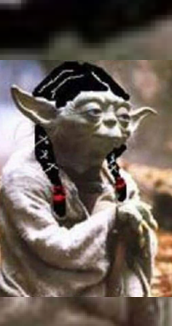 canon
that Lyanna had danced with Rhaegar at Harrenhal?)
And it reminded me that I've had some pressing thoughts in regards to what is actually canon, and what is, well,
not canon
.
Here is
Weasel Pie
's very perceptive OP on a very important example of how theories can overshadow canon to the point of completely replacing it within the discourse.
It is well worth a read:
---
Common misconception: Lyanna was inside the Tower of Joy
The wiki is wrong.
Straight from the wiki - Lyanna Stark page
Ned found Lyanna inside the tower in a "bed of blood", dying. When Eddard recalls the conflict in a dream, there is an additional detail. While the combatants clash, Lyanna screams. The dream then switches to a storm of blue rose petals, blowing across a blood-streaked sky. It is uncertain if these details are accurate memories.
Straight from the wiki - Showdown at the TOJ page
In the tower Lyanna was dying and claimed a promise from Eddard just before she died. Afterwards, Eddard pulled stones from the tower to make eight cairns for the dead combatants. He brought Dawn to the Dayne castle at Starfall. His sister's body he took back north him so she could be buried with her brother Brandon and her father Rickard in the crypts of Winterfell
Straight from the wiki - Tower of Joy page
The tower was named the tower of joy by Prince Rhaegar Targaryen. He used it as a hideout where he kept Lyanna Stark
Footnote on all References AGOT Chapter 39 Eddard
Actual text AGOT Chapter 39 Eddard
As they came together in a rush of steel and shadow, he could hear Lyanna screaming. "Eddard!" she called. A storm of rose petals blew across a blood-streaked sky, as blue as the eyes of death.
No actual text exists placing Lyanna in the TOJ. Ned had a fever dream.
Common misconception: Ned brought Lyanna's bones back from Dorne
Straight from the wiki - Lyanna Stark page
Barbrey Dustin informs Theon that the tomb is not a cenotaph or empty tomb; Eddard transported the bones of Lyanna from Dorne
Footnote Reference ADWD Chapter 41 Turncloak (Reek V)
Actual text ADWD Chapter 41 Turncloak (Reek V)
He told me that my lord had died an honorable death, that his body had been laid to rest beneath the red mountains of Dorne. He brought his sister's bones back north, though, and there she rests.
No actual text exists placing Lyanna in Dorne. "Back north" could be from anywhere.
-
So Spake Martin
January 02, 2002
CONCERNING THE TOWER OF JOY
I have a question which I'm sure you can (and will?) answer. It's about the Tower of Joy. The image we get from Ned's description is pretty powerful. But it doesn't make sense. The top three kingsguards, including the lord commander amd the best knight in ages, Ser Arthur Dayne are present there. Lyanna is in the tower, she asked Ned to promise him something. This, so says the general consensus us little Jon Snow, who is Lyanna's and Rhaegar's. No sense denying this

However, what are the Kingsguards doing fighting Eddard? Eddard would never hurt Lyanna, nor her child. The little one would be safe with Eddard as well, him being a close relative. So I ask you, was there someone else with Lyanna and Jon?
You'll need to wait for future books to find out more about the Tower of Joy and what happened there, I fear.
I might mention, though, that Ned's account, which you refer to, was in the context of a dream... and a fever dream at that. Our dreams are not always literal.
Also, did the Kingsguards know what was in the Tower?
Certainly.
-
GRRM said this in 2002. The Tower of Joy only has a mention in Game of Thrones. Sorry to be logical but it has not been mentioned since, so it means we still do not know what actually happened there.
We also obviously know it's a dream because in Ned's conscious recollections, Lyanna is whispering, not screaming. Plus, GRRM told us not to take it so literally.
---
(originally published at westeros.org,
now archived
)