Post by markg171 on Oct 18, 2015 3:12:02 GMT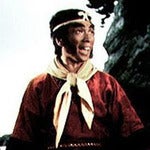 Actually, the entire point of this thread was to reexamine the existing "supporting evidence" of the Willem Darry/flight to Dragonstone assumption. (In fact, I say that straight away in the very first post.) Upon doing so, I (and others) now find that evidence falling a bit short. Questioning a common interpretation doesn't necessarily require the presentation of a fully develeoped countertheory, although I realize that such is the standard litmus test for anyone deviating from the groupthink at other places, erroneous though that may be. Anyway, point being, if we discuss the inconsistencies and weirdness with the common assumption and explore that a bit more, eventually, maybe, we can either plug the holes or have enough new material to posit a new theory.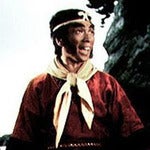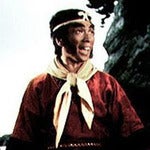 Ok, to clarify - no Westerosi speaks it, who has not been taught it by a maester. And yes, Missandei speaks it - because she was taught by the Good Masters of Astapor, who as you note speak a Ghiscarified High Valyrian of their conquerors. The Windblown use it as a company tongue because it's the "root" of all the bastard Valyrian dialects coming into the company in the first place - and it's what the Tattered Prince (a former noble of Valyrian origin) speaks as their commander. So yeah, I think it stands to reason that when in Rome, etc. The Tyroshi bard sings his song in High Valyrian because
he's Tyroshi
and Tyrosh of all the Free Cities has the dialect that is closest to the original High Valyrian. Arya is learning High Valyrian in the HoBaW, and those in the R'hllorist sect also speak it. Rippounet pointed out that High Valyrian is for nobility, maesters, certain religious orders, and "other" exclusive societies such as Faceless Men. We don't see this being spoken by random sellswords or ship captains or landed knights that have 'picked it up'in the course of travel.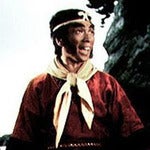 Well, her accent was ID'd by the wine merchant in AGOT as such, and she confirmed that "her speech may be Tyroshi". And I'm not sure where the idea that she speaks the low Valyrian of Tyrosh comes from? This isn't referenced anywhere. She clearly understands multiple dialects but we're never told which one she speaks, besides High Valyrian and Valyrian flavored with Tyrosh. And the accent? I am from the US South. Regardless of whether I speak formal Castellano Spanish or the border Spanglish of West Texas, I am speaking it with a southern accent, because that's where I'm from.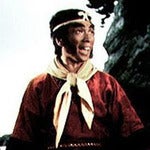 They had wandered since then, from Braavos to Myr, from Myr to Tyrosh, and on to Qohor and Volantis and Lys, never staying long in any one place. Her brother would not allow it.
At first the magisters and archons and merchant princes were pleased to welcome the last Targaryens to their homes and tables, but as the years passed and the Usurper continued to sit upon the Iron Throne, doors closed and their lives grew meaner.
While it is true that "at first" they were put up by the wealthy, it seems that they didn't stay anywhere long enough to really engage in concentrated studies. And sure, Darry's household had servants, but I want to also reiterate that Arya begins to learn both Braavosi and High Valyrian in the HoBaW, and Braavosi is difficult for her except for the few words that are the same in High Valyrian - ex: valar morghulis. I'm going to start scanning chapters to see if Dany has any exposure to Braavosi.
On that note, I did run across this in AGOT Chapter 11:
There was no one to talk to. Khal Drogo shouted commands and jests down to his bloodriders, and laughed at their replies, but he scarcely glanced at Dany beside him. They had no common language. Dothraki was incomprehensible to her, and the khal knew only a few words of the bastard Valyrian of the Free Cities, and none at all of the Common Tongue of the Seven Kingdoms.
First observation: she clearly differentiates the "bastard Valyrian". Second observation: she doesn't even mention High Valyrian as a potential option for Drogo. I interpret this as it being so very unlikely that he would know this language that she doesn't consider it as a possibility for shared communication.
Also interesting is that through the rest of Dany's AGOT chapters, she and Viserys only speak to each other in the Common Tongue - even in their private conversations around the Dothraki, who have already been established as having little to no Valyrian. In fact, Dany isn't exposed to Valryian (any form) until she visits the Western Market after Viserys dies.
"Would you care to visit the Western Market?"

Dany stirred. "Yes," she said. "I would like that." The markets came alive when a caravan had come in. You could never tell what treasures the traders might bring this time, and it would be good to hear men speaking Valyrian again, as they did in the Free Cities.
Dany smiled. "My son has his name, but I will try your summerwine," she said in Valyrian, Valyrian as they spoke it in the Free Cities. The words felt strange on her tongue, after so long.

So Dany and Viserys, despite having spent most of their lives in the Free Cities, speak to each other in the Common Tongue instead of any form of Valyrian, and Dany has not spoken Valyrian in quite some time, despite it being her "mother tongue" or whatever. Why didn't she ever speak this with her brother? Even after Dany began teaching the Common Tongue to Drogo, Viserys continued to speak it during his smacktalk. Why? Why didn't he switch to another language only they understood?
Because he doesn't speak it.
My guess is that he, like most other Westerosi nobles, can only marginally read it.
You know who probably would speak it? Someone who spent their developing years in Tyrosh, where they speak a very close version of true High Valyrian.
Also of note, during her acquisition of the Unsullied in Astapor, Dany understands the Ghiscari High Valyrian (and the other dialects of Slaver's Bay) "well enough", but Barristan, who does speak some Valyrian, needs Missandei to translate.
Interesting observation about Barristan, considering that Barristan was the heir to a lordship (and therefore would have had the best education available) before he joined the KG, and then spent the rest of his life serving some of the only Valyrians in Westoros