Post by freyfamilyreunion on Sept 19, 2017 21:26:26 GMT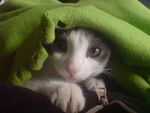 One thought I can't get past is that if Jon is the rightful heir to Winterfell (in a legal sense), then he must be Brandon or Ned's son from a marriage. Not Lyanna's son, unless he is her son with either Brandon or Ned. And all of Ned's children with Catelyn would be illegitimate.
Well, I guess one way around that would be if Brandon and Ned never had legitimate children, and since Benjen is in the Nights Watch, it would leave only a child of Lyanna's from a marriage as the heir. But that is a lot of but's and what if's. Or if he is Rickards son from a legal marriage and all his elder siblings (Brandon, Ned, Lyanna, and Benjen) had no legal heirs.
The more I look at it, the more twisted up it gets! Jon want's Winterfell, but maybe it's just not his to have?

I'm not sure it's quite as simple as Jon only having a claim to Winterfell if he was born of a marriage. There is the issue of legitimizing a bastard. Once you legitimize a bastard, the question remains where does the legitimized bastard fall in the line of succession?
For example if Jon is Brandon's son, he is the first born son, of the first born son of Lord Rickard. What would have happened if Ned got Robert to have legitimized Jon? How would that have affected Cat's children's claim to Winterfell.
In a So Spake Martin, George indicated that there is no clear answer to this question:
What if there are no childen, only grandchildren and great grandchildren. Is precedence or proximity the more important principle? Do bastards have any rights? What about bastards who have been legitimized, do they go in at the end after the trueborn kids, or according to birth order? What about widows? And what about the will of the deceased? Can a lord disinherit one son, and name a younger son as heir? Or even a bastard?There are no clear cut answers, either in Westeros or in real medieval history. Things were often decided on a case by case basis. A case might set a precedent for later cases... but as often as not, the precedents conflicted as much as the claims.


In other words, Catelyn had a cause for concern about Jon being older than Robb, it definitely could have an affect on Robb's claim to Winterfell, if Ned had ever decided to legitimize him. And the fact that Ned treated Jon so much like a son surely gave her cause for concern.
In fact, the passage that you quoted in your earlier post is a fascinating insight into Cat. Because you're right, she seem to be minimizing a bastard's claim in that passage, but if you go further down in the passage, it appears that she considers the question of Jon's parentage to have died with Eddard:
She found herself thinking of Jon's mother, that shadowy secret love her husband would never speak of. Does she grieve for Ned as I do? Or did she hate him for leaving her bed for mine? Does she pray for her son as I have prayed for mine? They were uncomfortable thoughts, and futile. If Jon had been born of Ashara Dayne of Starfall, as some whispered, the lady was long dead; if not, Catelyn had no clue who or where his mother might be. And it made no matter. Ned was gone now, and his loves and his secrets had all died with him.
Catelyn seems fairly comfortable with the fact that the issue of Jon's parentage died with Ned. But then Robb brings up the idea of legitimizing Jon, and now we see Catelyn's fears of Jon being legitimized explained:
"Precedent," she said bitterly. "Yes, Aegon the Fourth legitimized all his bastards on his deathbed. And how much pain, grief, war, and murder grew from that? I know you trust Jon. But can you trust his sons? Or their sons? The Blackfyre pretenders troubled the Targaryens for five generations, until Barristan the Bold slew the last of them on the Stepstones. If you make Jon legitimate, there is no way to turn him bastard again. Should he wed and breed, any sons you may have of Jeyne will never be safe."
So wow, here it comes out. Cat is extremely protective of her children and their inheritance. She sees Jon as a threat to her children and their claim to Winterfell. If Jon is in fact Brandon's son, this would greatly explain why Ned could have never confided in Catelyn as to Jon's true origin. It would have only made things worse. Likewise if Ned and legitimized Jon, he is setting up a conflict between his children with Cat and Jon. Which makes me wonder if legitimizing Jon was the promise that he broke.