Post by stdaga on Sept 20, 2017 23:24:03 GMT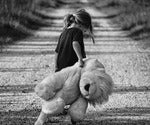 I see what you are saying about the legitimacy issue for Jon vs the rest of the Stark children of "the pack" possibly being reflected in the color of his direwolf. I used to think that, and I might come around to it again.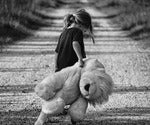 Years ago, I thought it was that albino's happen in nature and some people find them either a blessing or a curse, to be feared or revered, depending on the culture. An albino is an easy thing to show up in nature that hints that something is different. I had done some research on whether or not I thought that all Targaryens carried an albino gene. In nature, usually albino's have grey or purplish or even pale blue eyes, and their hair and skin are varying degrees from white to cream, which seemed very much like what we see with the Targaryens. The classic red eyes that we think of depend on the shade of the animals eyes before the albino gene is applied, and usually the eyes only appear red when a light is shined into it, or a camera flash highlights it.
I had seen a picture of an African American child who was albino, and her hair was cream and her eyes were blue-grey, and I was like okay, this is the Ghost connection to the Targaryens. That is what lead me down my research idea with albino's because before that I thought all abino's were white haired and red/pink eyed. I still think that the Targaryen's share something very similar to an albino gene, and it is highlighted as a recessive trait by their inbreeding.
I find myself a doubter of Jon as a Targaryen point in the game, but still think the Ghost is the color he is to highlight his difference. Like Shaggydog is different, as well.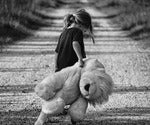 However, if Ghost is white to indicate that Jon's father was a kingsguard, it is rather brilliant of GRRM, and something I never picked up on while reading.