Post by stdaga on Jan 8, 2018 15:54:33 GMT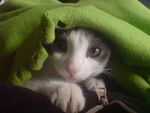 I have considered this possibility with Mel knowing that Davos would free Edric. If she knows so much, this makes sense, but reading back through the text, she seems not to have expected this move.
"You are he who must stand against the Other. The one whose coming was prophesied five thousand years ago. The red comet was your herald. You are the prince that was promised, and if you fail the world fails with you." Melisandre went to him, her red lips parted, her ruby throbbing. "Give me this boy," she whispered, "and I will give you your kingdom."

"He can't," said Davos. "Edric Storm is gone.

"Gone?" Stannis turned. "What do you mean, gone?"

"He is aboard a Lyseni galley, safely out to sea." Davos watched Melisandre's pale, heart-shaped face. He saw the flicker of dismay there, the sudden uncertainty. She did not see it!

The king's eyes were dark blue bruises in the hollows of his face. "The bastard was taken from Dragonstone without my leave? A galley, you say? If that Lysene pirate thinks to use the boy to squeeze gold from me—"

"This is your Hand's work, sire." Melisandre gave Davos a knowing look. "You will bring him back, my lord. You will."

"The boy is out of my reach," said Davos. "And out of your reach as well, my lady."

Her red eyes made him squirm. "I should have left you to the dark, ser. Do you know what you have done?" ASOS-Davos VI
Stannis ground his teeth again. "I never asked for this crown. Gold is cold and heavy on the head, but so long as I am the king, I have a duty ... If I must sacrifice one child to the flames to save a million from the dark . . . Sacrifice . . . is never easy, Davos. Or it is no true sacrifice. Tell him, my lady."

Melisandre said, "Azor Ahai tempered Lightbringer with the heart's blood of his own beloved wife. If a man with a thousand cows gives one to god, that is nothing. But a man who offers the only cow he owns . . ."

"She talks of cows," Davos told the king. "I am speaking of a boy, your daughter's friend, your brother's son."

A king's son, with the power of kingsblood in his veins." Melisandre's ruby glowed like a red star at her throat. "Do you think you've saved this boy, Onion Knight? When the long night falls, Edric Storm shall die with the rest, wherever he is hidden. Your own sons as well. Darkness and cold will cover the earth. You meddle in matters you do not understand." ASOS-Davos VI
These passages from Storm are preceded by Mel asking Stannis "for the boy" since she and R'hller have proved their power now that Robb, Balon and Joffrey have all died. Granted, this is all from Davos POV, and so he might be misreading her, but I think Davos is a pretty good judge of character. However, he doesn't like her, doesn't trust her, and he wants her dead, so that might color his perspective.
But he thinks she is surprised, and I think he is correct. If she knew that Edric was already gone, why does she persist in asking Stannis to let her have the boy, Edric? And then, when Davos has foiled her attempts, she throws in his face that the boy will die, no matter, along with every other person in the world. She is spouting doom related to this, but I don't think she knew what he was about. Unless it is a huge ploy to let Davos get the child away, so she didn't have to sacrifice him. I suppose that is possible, but I can't believe it, at least not now. Maybe in a year I will interpret this passage differently. Her ruby is glowing, and it seems to do this when she is working magic or a glamour, so maybe I am missing something in this scene.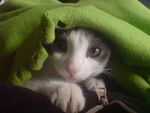 Favourable winds is too easy to claim responsibility for, so I can't take that as her doing without more to go on. If their ships had been sitting still for some time in the ocean, then the winds started shortly after a burning of hers it would be a different matter.
Her motives and end-game is very hard to grasp!
Well, Mel has tried to seduce both Davos and Jon. Davos she plainly tells to come to her chamber and she will take his life-fire and give him pleasure like he could never imagine, and he tels her she would give birth to a "horror". She is a bit more subtle with Jon, but she wants to use them all. Could she have offered such a thing to Alester Florent, and when he was facing death, he took her up on her offer? It's possible, especially if she wants special blood and the Florent's carry it. But as we see with Rattleshirt/Mance, even if she saved Alester from the flames, she burned someone in his place.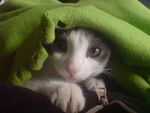 For now I will say that burning a randome person with greyscale probably wouldn't be waking a dragon from stone. If someone were to believe that *cough Selyse and Mel cough*, it would be Shireen's Targaryen blood from her great grandmother that is in play. On the other hand, as the legend behind greyscale is that it was a weapon against the dragonlords wouldn't it be antithetical to waking a dragon?
I am not sure about how any of it could work out. Shireen and her dragon blood and her grey scale would be a much less obvious way to wake a dragon, but it might not be going to happen.
I just reread Dany's HotUD experience the other night and there is the phrase "
From a smoking tower, a great stone beast took wing, breathing shadow fire...
" which really reminded me of Summer's view of Winterfell on fire, "
The smoke and ash clouded his eyes, and in the sky he saw a great winged snake whose roar was a river of flame. He bared his teeth, but then the snake was gone
". Did Dany and Bran via Summer see the same thing? If a dragon slept under Winterfell, and the fire's woke it, that could be a dragon waking from stone. Jojen tells Bran that he has come to Winterfell to free the winged-wolf, and that winged-wolf is Bran, but that he will never fly. This comes back to the idea of Bran being able to skinchange a dragon, but maybe all of these things are connected. Dany seems to have other Stark like images in her HotUD dreams, like the feast of the dead, so why could she not dream of a great dragon waking from a stone tower in Winterfell. This is probably not correct, but there is a chance it's possible.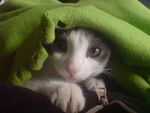 I don't think anyone is a head or behind anyone else. We all see what we see, and each time through the text brings more ideas to light. Idea's bounce around in my head like a pinball game, with no rhyme or reason or solid connection. Somethings I have read multiple times and never elicit any type of thought process for me, while those same things stand out to others. We all see different things, and that is the only hope we have of piecing it all together. It's too large any other way. I honestly don't know how all of this is in GRRM's head!