Post by stdaga on Jul 12, 2018 19:03:06 GMT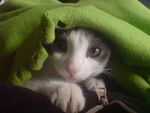 I have had the books but just recently broke down and read them in the last month or so. It's like the Dunk and Egg stories, which I have, but have not broke down and read yet. But I will.
I do think on youtube there are audio versions available for the short stories, but I haven't looked into them as listening to someone read to me just makes me fall asleep! I have this same problem with podcasts!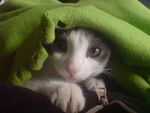 regar
in his ninth chapter.

Martin puts similar of identical names in interesting places!
Tregar/Rhaegar never crossed my mind, if that is what you are implying. But it could be something I guess, although we know that Ned didn't kill Rhaegar. Perhaps he wanted to, though!
So, are you implying that Harwin, son of Hullen could have been Lyanna's lover and/or father of her child? As Harwin Strong was Rhaenyra's lover and probably the father of her three eldest sons? Harwin of Winterfell and Harwin Strong ARE the only Harwin's in the story, I think, which is interesting! There are two Harwyn's, but I don't know if the spelling makes a difference to GRRM!
I know that I have come across this idea of Harwin as Lyanna's lover in the past before, but I have a hard time with the timeline. Harwin tells Arya that when he was her age he heard rumor's of Eddard and Ashara. Harwin could only have heard such rumor's after Harrenhal or it could be a bit later, when Catelyn was hearing the same rumor's at Winterfell. I think Arya is 10 at this time, so that would mean that Harwin was 10ish when hearing those rumors and probably would be to young to be Lyanna's lover or father a child on her. The age throws me off this possibility. Perhaps his father Hullen, who I do think has some type of skinchanger vibe. Hullen is interesting to me because Hullen declares he is uneasy with direwolves loose in the realm again, and want's those pup's dead as they all stand over the body of the direwolf mother. Of course, Harwin was part of that scene, too, and seems to be turning out very important to the story, while Hullen died even before the Ned did.
Perhaps I am misunderstanding the connection to the name Harwin.
And this ...
Hahahaha! I love this!!!