Post by Direwolf Blitzer on May 20, 2019 3:09:30 GMT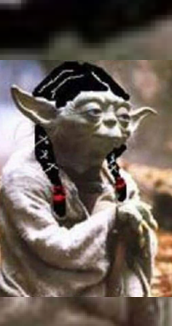 Yes, exactly this. If GRRM ends it this way I will drive to Santa Fe and beat him to death with a waterlogged copy of Wild Cards. GRRM is clever, though, and has no doubt already considered this.
At least Arya gets a satisfying narrative arc. She killed the Night King, as was her destiny from the first she appeared. And then, in keeping with her fondness for the sea, she sets off like Brandon the Shipwright, to hunt Moby Dick and die at sea. So fitting, for a character who was always an explorer and a salty tar.
Jon just fucks off north, which is awesome. Glad we got that Targaryen reveal, right? I assume the Night's Watch has been reconstituted under a slightly different rule set, and Jon is not deserting them by going off with Tormund. Probably just opening a Night's Watch franchise in Hardhome. That place is gonna be a real opportunity for the right developer. It's shit now, sure, but there's no much potential. He's pretty lucky the Unsullied, last seen executing helpless prisoners, chose to throw him into a dungeon instead of putting a spear in his guts!
Bran once again proves that he must be D&D's favorite character. As GRRM uses Tyrion, so do our boys use Bran. All the choicest dialogue. Really glad, again, that we got that satisfying bit of explanation from our omnipotent god-king, to sort of put the whole series in perspective. I was wondering why they still had a Watch, but he totally cleared that up.
Also, kudos to D&D for giving
Torgo Nudho
the limelight. I thought those guys were eunuchs, but I was tickled to see the sweet bulge in the pants of the guy marching Tyrion to his destiny. And Davos, way to save the day! He could found his own house, you're right! Someone get this guy a wife. No need to kill, Wormy!
Too many other winning moments to talk about. Edmure Tully, Lord of Comic Relief, I mean... ha! Ha ha! Way better than any Tormund dialogue would have been, for sure.
And how about that Sam! "A Song of Ice and Fire!" HA HA HA HA HA HILARIOUS SO GOOD AHHHH FUCK YOU D&D FUCK YOU RUNNING WITH A RUSTY CHAINSAW