Post by voice on Nov 7, 2015 23:41:36 GMT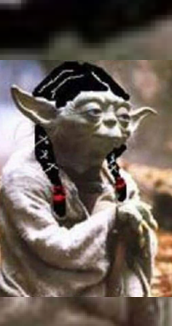 A Storm of Swords - Jon XII
A wind swirled against the Wall, tugging at his cloak. He could feel the cold coming off the ice the way heat comes off a fire. Jon pulled up his hood and began to walk again. The afternoon was growing old, and the sun was low in the west. A hundred yards away was the camp where King Stannis had confined his wildling captives within a ring of ditches, sharpened stakes, and high wooden fences. To his left were three great firepits, where the victors had burned the bodies of all the free folk to die beneath the Wall, huge pelted giants and little Hornfoot men alike. The killing ground was still a desolation of scorched weeds and hardened pitch, but Mance's people had left traces of themselves everywhere; a torn hide that might have been part of a tent, a giant's maul, the wheel of a chariot, a broken spear, a pile of mammoth dung. On the edge of the haunted forest, where the tents had been, Jon found an oakwood stump and sat.
Ygritte wanted me to be a wildling. Stannis wants me to be the Lord of Winterfell. But what do I want? The sun crept down the sky to dip behind the Wall where it curved through the western hills. Jon watched as that towering expanse of ice took on the reds and pinks of sunset. Would I sooner be hanged for a turncloak by Lord Janos, or forswear my vows, marry Val, and become the Lord of Winterfell? It seemed an easy choice when he thought of it in those terms . . . though if Ygritte had still been alive, it might have been even easier. Val was a stranger to him. She was not hard on the eyes, certainly, and she had been sister to Mance Rayder's queen, but still . . .
I would need to steal her if I wanted her love, but she might give me children. I might someday hold a son of my own blood in my arms. A son was something Jon Snow had never dared dream of, since he decided to live his life on the Wall. I could name him Robb. Val would want to keep her sister's son, but we could foster him at Winterfell, and Gilly's boy as well. Sam would never need to tell his lie. We'd find a place for Gilly too, and Sam could come visit her once a year or so. Mance's son and Craster's would grow up brothers, as I once did with Robb.
He wanted it, Jon knew then. He wanted it as much as he had ever wanted anything. I have always wanted it, he thought, guiltily. May the gods forgive me. It was a hunger inside him, sharp as a dragonglass blade. A hunger . . . he could feel it. It was food he needed, prey, a red deer that stank of fear or a great elk proud and defiant. He needed to kill and fill his belly with fresh meat and hot dark blood. His mouth began to water with the thought.
It was a long moment before he understood what was happening. When he did, he bolted to his feet. "Ghost?" He turned toward the wood, and there he came, padding silently out of the green dusk, the breath coming warm and white from his open jaws. "Ghost!" he shouted, and the direwolf broke into a run. He was leaner than he had been, but bigger as well, and the only sound he made was the soft crunch of dead leaves beneath his paws. When he reached Jon he leapt, and they wrestled amidst brown grass and long shadows as the stars came out above them. "Gods, wolf, where have you been?" Jon said when Ghost stopped worrying at his forearm. "I thought you'd died on me, like Robb and Ygritte and all the rest. I've had no sense of you, not since I climbed the Wall, not even in dreams." The direwolf had no answer, but he licked Jon's face with a tongue like a wet rasp, and his eyes caught the last light and shone like two great red suns.
Red eyes, Jon realized, but not like Melisandre's. He had a weirwood's eyes. Red eyes, red mouth, white fur. Blood and bone, like a heart tree. He belongs to the old gods, this one. And he alone of all the direwolves was white. Six pups they'd found in the late summer snows, him and Robb; five that were grey and black and brown, for the five Starks, and one white, as white as Snow.
I included a large chunk of this passage because I think it works against the idea of Ghost passing through the Black Gate, or leaping the Wall. As much as I like the prior notion, I think GQA's influence has still stifled such exchanges/passages.
In the first few paragraphs we find Jon amidst the rubble of Mance's forces and POW's. And, Stannis has not yet allowed the wildlings to pass the Wall and settle the Gift. So, I think that oaken stump Jon's sitting on is rooted on the north side of the Wall, when Lyanna's Gift finds him.
Well butter my buns and call me a biscuit! He is north of the Wall. I read through too fast. ::oops:: So no trampolines or Black Gates etc.
LOL! Happens to us all brudda.