Post by voice on Feb 29, 2016 0:07:00 GMT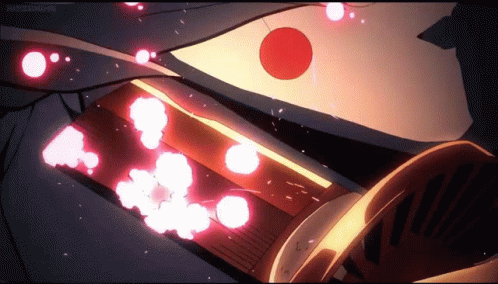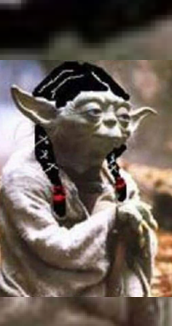 Wraith
but first I just wanted to say well done! I'm a huge admirer of sentence structure, and I cannot believe I never noticed what you point out in this quote above.
You are 100% right. The Dornish are repeatedly 'otherized' all throughout asoiaf with these types of word choices and sentence structures. I'm seriously aghast that I never noticed it before....but very appreciative that you discovered it.
Dorne is treated almost as if it isn't Westeros at all, but allied with the Free Cities.
Certainly some room to run with that lead... And I can't help but think of this:
And wonder if the cheesemonger was involved. Seems unlikely he wasn't...
Which raises the question,
why did Illyrio let Viserys out of his fishbowl to drown in Dothraki gold?
Was he setting a mousetrap?
Seems to me Young Griff is not a part of the Dornish plan, but of the Free Cities' Plan alone. Mayhaps Dorne's vengeance has been irrevocably poisoned, and Arianne will be the one eating the cheese.
Good points on the treatment of Dorne but remember that Dorne didn't join the Seven Kingsdoms till 189 AC. Also the two closest regions: the Stormlands and Reach have been warring with each other for thousands of years. Doran does seem to have contact with both the Sealord of Braavos and the Archon of Tyrosh. While Tyrosh has long been an Blackfyre ally I think the capture of the city during the War of Ninepenny Kings have soured them to that cause.
I am looking for more repetitions of the Dornish sentence structure during my rereads but haven't found any others yet. If anyone else stumble across more I'd be very appreciative.
Illyrio's and Vary's plans with the Targ kids is a huge mystery. If they were part of the plan why allow them to head out of their control? Why if Dany priceless dragon eggs if they were just getting them out of the way? IDK
I am fairly certain however that Doran is not working with Illyrio and the probable Blackfyre cause. Doran has set up pieces well and Sand Snakes are well positioned to cause some havoc in Winds.
I am also have a hope that Darkstar is Doran's new "Viper." I think he will assume the mantle of the Vulture King and rally disaffected Dornish to his cause. Acting in a similar manner that Lyn Corbray does for Lord Baelish. Darkstar has "officially" killed one knight of the Kingsguard from the Reach and Balon Swann who is from the Stormlands seems to be headed to his doom. Darkstar will take Dawn and lead the disaffected Dornish to war, while Doran keeps all the loyal forces in Dorne until the right time to strike. Just like a snake in the grass.
Makes sense. And yeah, Illyrio and Varys are probably not involved in the Dornish plot. Still I wonder.
If Aegon is real, then clearly they have been tending to Rhaegar's flock. If Aegon is not real, clearly they have usurped Rhaegar's bloodline with one of their own choosing. It makes for a drastic revelation one way or the other.
In any case, it seems Viserys was quite expendable in their plans. I think Dany would have served their purposes either way. After all, her marriage and pregnancy with a Dothraki horselord was a big problem for Robert Baratheon. If he had lived, and named Jaime Lannister Hand of the King instead of Eddard, I could see the looming threat of Dany and her coppertone hoard solidifying the Small Council around Varys and his informant Jorah. In this way, the machinations Arya overheard beneath the Red Keep seem completely synchronized.
Keep the Stag and Lion chasing Viserys, Dany, and Khal Drogo, while simultaneously gathering an army around Aegon.
Back to the Dornish Plan...
Doran seems methodical, but not exactly
wise
. As Barristan pointed out, he sent his son to Meereen with a paper signed by two dead men, and the paper only mentioned Viserys and Arianne. Even if Dany were not content with her husband and paramour, she'd have no obligation to give Sunspear a dragon. In this way, Doran is little better than Xaro, seeking to gain political power through a marriage to Dany - and valuing little else about her other than her "children."
So now that Quent proved to be a dead end, all of Sunspear's hopes seem pinned on Arianne. Alleras might have a part to play as well, but doesn't seem well-placed for their "Fire and blood" vengeance.
Back to the Varys/Illyrio Plan...
So with all of that said, it seems naive of Varys and Illyrio to sit Aegon on the Iron Throne without a pre-planned queen. Sansa comes up as a candidate, and Dany is clearly another. Margaery seems skilled at king-hopping. There are many possibilities, but now I can't help but wonder if Arianne/Doran's designs on Aegon are not a part of their plans, and if they could end up ultimately unraveling them. Arianne will not be easy to refuse, physically, politically, or militarily, even if she is (r)Aegon's first cousin.