Post by stdaga on Aug 31, 2019 15:04:57 GMT
I don't think I have ever looked at this thread before but there are some nice idea's here!

Also, thanks to
canitryto
for bringing my attention to this thread.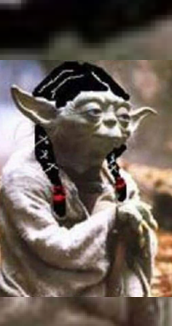 Sun-rise = Son-rise
when we're talking about the Sword of the Morning.
I pointed out somewhere, perhaps my Dawn=Ice thread at the W, that
rose
can also be seen as the past tense form of
rise
. One is a noun, one is a verb.
I to have noticed this word play with sun/son and rose/arose/rise and it does seem to connect House Stark and House Dayne, and perhaps also the reach and the Tyrell "roses". The sun rose, which could be the son of the rose maid, which seems to be Jon, no matter who his father is.
Also the "dawn broke" and "dawn breaking" is all over the story, and I speculate that Dawn broke in Ser Arthur's fight with Eddard, and that Ned returned the shattered pieces of Dawn to Starfall, and it's sitting around waiting to be reforged like Narsil/Anduril. Of course, the other possibility for a broken sword is Ice, which was figuratively broken by Tywin and needs to be reforged. What do two blades that have smoke and blood ripples become when reforged?
Also, Eddard and Dawn and Tywin and Ice show us a juxtaposition of honor. Ned returned an ancient family sword in an honorably manner, while the Lannister's (both Tyrion and Tywin) held onto Ice when they could have given it back, which might be practical, but isn't very honorable.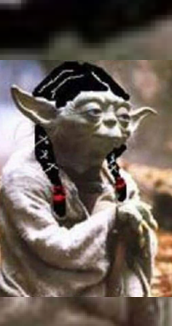 shizett
and
SlyWren
were talking about her as an inverse of Catelyn, and I suggested the possibility that Catelyn herself gives us a glimpse of Mel's origin story. It makes a lot of sense.
So rather than repeatedly duel and gain new scars, or lie in a river dead for three days, I'm thinking Mel was resurrected while still beautiful, and has maintained that beauty by not placing herself in danger of direct harm.
Remember we learned from Beric that the resurrected begin to lose themselves, and he had been resurrected a great many times. Though Catelyn is clearly diminished, she was resurrected only once, and still speaks a lot like Catelyn Tully-Stark ("Words are wind," she remembers Brienne and her oath, etc). So we're thinking Mel is actually just a younger, more beautiful bride of fire.
It would explain why
Mel can remember the sale of Melony at Lot Seven, albeit foggily
she has "fire inside of her" (complete with smoking black blood and tears of fire)
she can see more in the flames than others
she is driven by a single goal (one hunts Freys, one hunts the Great Other)
An interesting implication of this is that Catelyn might also be able to conceive shadowbabies. Actually, I'd assume that is the only type of child she could possibly conceive.
I really like this idea of Cat and Mel being somewhat similar, in both resurrection and ability. There is quite a bit that leads me to feel that Catelyn's child bearing is important to the story. She has already given Eddard five children, but the theme of more children plays in both Cat and Ned's stories.
In Cat's first chapter, the very first thing that Ned asks Cat is "where are the children?" which I think shows us the focus of their combined relationship. The children born of their marriage. Perhaps Ned was indicating Jon in this question as well, but Catelyn focus on Sansa, Arya and Rickon, the three Stark children we did not meet in the first chapter.
In Cat's second POV chapter, it opens with Cat and Ned post-coitus, when she is focused on his seed (sometimes I think we are all blind to the "seed is strong" in regards to Robert and are missing the obvious early and important reference to Eddard's seed) and giving him another son. It will be a theme for them.
So when they had finished, Ned rolled off and climbed from her bed, as he had a thousand times before. He crossed the room, pulled back the heavy tapestries, and threw open the high narrow windows one by one, letting the night air into the chamber.

The wind swirled around him as he stood facing the dark, naked and empty-handed. Catelyn pulled the furs to her chin and watched him. He looked somehow smaller and more vulnerable, like the youth she had wed in the sept at Riverrun, fifteen long years gone. Her loins still ached from the urgency of his lovemaking. It was a good ache. She could feel his seed within her. She prayed that it might quicken there. It had been three years since Rickon. She was not too old. She could give him another son. AGOT-Catelyn II
When Eddard finally is facing that he will be leaving Kings Landing, he thinks he can return to Cat and they could have another son.
When he had gone, Eddard Stark went to the window and sat brooding. Robert had left him no choice that he could see. He ought to thank him. It would be good to return to Winterfell. He ought never have left. His sons were waiting there. Perhaps he and Catelyn would make a new son together when he returned, they were not so old yet. And of late he had often found himself dreaming of snow, of the deep quiet of the wolfswood at night. AGOT-Eddard VIII
So, from both Ned and Catelyn, we see their focus is on another son. Not another child, but a son. Of course, children are important in dynastic marriages, but Ned and Cat have already produced three sons, but they still wish for another.
If Catelyn could produce a shadow child, like Melisandre seems capable of, who would she produce that with. It doesn't seem like Catelyn/UnCat/Stoneheart is going to zombie seduce just any man to produce a child. No, her focus just before her death was Ned. And in the chapters leading up to her death, she focus's on Robb, her last living son, and Bran and Rickon, her son's who she thinks are dead. Son's. Her son's with Eddard.
I know many suspect that Jon will be resurrected but I disagree. I don't think Jon's wounds are mortal, although they probably will affect him some. But there are hints about Eddard that tie him to Osiris, and Osiris was murdered and his body parts separated, but his wife Isis (and their sister Nephthys) found the body parts, rejoined them, and with the help of a fake phallus (Ice is still separated from Eddard), Osiris and Isis made a son, called Horus. I think there are hints that Ned will be resurrected (I think that is why Barbrey really wants his bones) and that perhaps Ned and Cat will make one more child, a son. A terrible shadow baby would be awesome!
I could not see how two dead bodies could possibly have seed and uterus that could form a child, but a shadow baby makes a ton of sense to me. Mel questions how fierce a shadow she could make near the magic of the wall, which I always thought could indicate her uterus would cough out an ice shadow, like a White Walker, but perhaps this is about Ned and Cat's shadow baby at the wall?