Post by LmL on Feb 27, 2016 20:21:56 GMT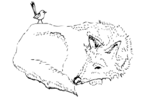 I tend to think it's on one of those pole boats or buildings by the Greenblood? River in Dorne. That's where we hear about the animal carvings.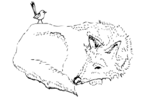 Another great book! I wrote my 11th grade research paper based on it.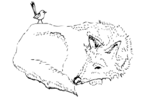 Or you could just drown it. Maybe the book will start speaking in random rhymes and riddles then too.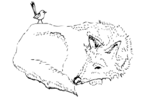 I don't know. But when Ashara was THROWN into the sea to save Lyanna from her attack it might have been. But I'm not so sure that the sacrifice worked.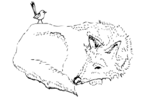 'd by
voice
, but the Foresters have that Awesome sigil.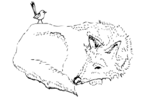 Interesting catch.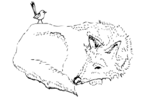 Lady Dyanna
out by bringing this up once. Not even sure the game counts as semi-canon, let alone anywhere else on the Scale of Canonicity.
But it is a VERY intriguing picture. And idea. And even potentially fits with
LmL
's idea re: tree swords.
Why yes you did. But I'm not sure how much of that idea was originally
LmL
's.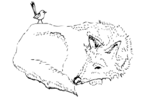 Another interesting catch!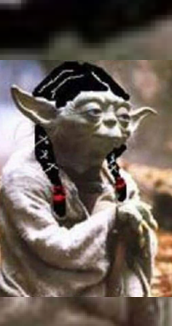 Or a sword that drinks in sunlight?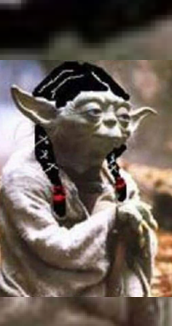 I always found it interesting that their sun was always noted to be a "winter sun."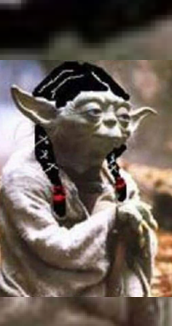 I can support that. But only if
SlyWren
agrees to share. ::lemonhead::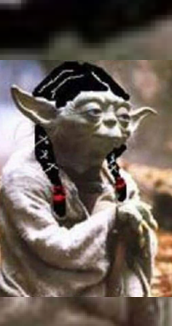 LmL
that idea. I'm sure he'll have an Other-antibody theory up any day. LOL
Probably. But as long as he keeps referencing Gram as Odin's sword and not the one that Odin stuck in a tree to be won I'll be satisfied. Can't care too much that someone has stolen your ideas when they don't bother to interpret them correctly.

Whoa whoa whoa. Let's not have any accusations of stealing ideas. I never claimed anything of the type, or of ownership of that idea. It's merely one I have been thinking and talking about lately. I wrote about it in an upcoming essay, and I mentioned Voice's name twice. So everyone relax. I have no problem giving credit where its due and no need to claim every idea as my own. I was first on a lot of big ideas already, I don't need to steal other people's credit. If I ever neglect to give credit, it would only be a simple mistake or faulty memory. I spoke with Voice about this the other day, and I said that I could not remember what ideas were whose, because we talked about a lot of things for a time many months ago. Voice told me that idea was his; I told him I take him at his word and will give him credit when I bring it up.
Also, I have never once typed the word "Gram" or made any conclusions about it. I really don't know shit about it other than who's on wikipedia. I think I mentioned once that there is a tree sword associated with Odin, that's about it.
Voice, lose the sarcasm buddy. As if I am steeling any of your ideas and writing theories about them. That was a low blow. Your antibody idea is a good one and seems plausible... but you know, you might want to actually WRITE A THEORY about it, since you've been talking about it for years. Same goes for all your other ideas - why mention them loosely in comments to others but not actually write the theory out? The statute of limitations express eventually, lol.
Listen, I take any talk of idea stealing quite seriously, so don't dhow around that implication unless you mean to raise the issue. And if there's any sort of feeling like you didn't get credit for any idea, no matter how small, please take it up with me and I will happily credit whomever is appropriate. I actually love mentioning people's names in the podcast, because it reflects the sense of community and crown-srouced peer review which has improved my and everyone else's theories. I reference as many other people's ideas, essay, websites, etc as possible. I love sending people over to read other great theories. I send people to the marvelous thread all the time. I mention your ice = dawn theory to others when it comes up. I even mentioned the Last Hearth when I said you name in the as yet to rereleased podcast.
So, like, everyone calm you tit.